Summer Brook Apartments is Pet-Friendly!
Looking for pet-friendly apartments in Longview, TX? Look no further than Summer Brook Apartments! As one of the few pet-friendly communities in Longview, we proudly allow cats and dogs.
OUR PET POLICY
No more than 2 pets are allowed per apartment with each pet weighing no more than 100 pounds. We do not accept Akita, American Bulldog, American Pit Bull Terrier, American Staffordshire Terrier, Chow Chow, Doberman Pinscher, German Shepherd, Mastiff, Presa Canario, Rottweiler, Staffordshire Bull Terrier, Dalmatian, Great Dane, any non-domestic dogs, or any mix of these breeds. Property staff reserve the exclusive right to make the final determination as to dog breed.
Pets allowed without deposits: small birds, turtles, hamsters, guinea pigs, fish aquariums that are 5 gallons or less. Deposits are required on large birds, including but not limited to: Parrots, Cockatiels, Sun Conures, or other birds often let out of cages.
The following pets are not authorized: snakes, lizards, sugar gliders, flying squirrels, chinchillas, ferrets, reptiles, amphibians, rodents, or venomous animals of any kind.
No pets allowed on new carpet or carpet less than 2 years old, pets must be inoculated, proof of age, all deposits and fees must be paid on or before the date the resident takes possession of the apartment.
PET FEES
There is a non-refundable pet fee of $300 for 1 pet or $500 for 2 pets.
There is a monthly pet fee of $30 for each pet.
We reserve the right to deny any pet application based on the breed, size, and/or behavior of the animal. For further details on our pet policy, please contact our office staff.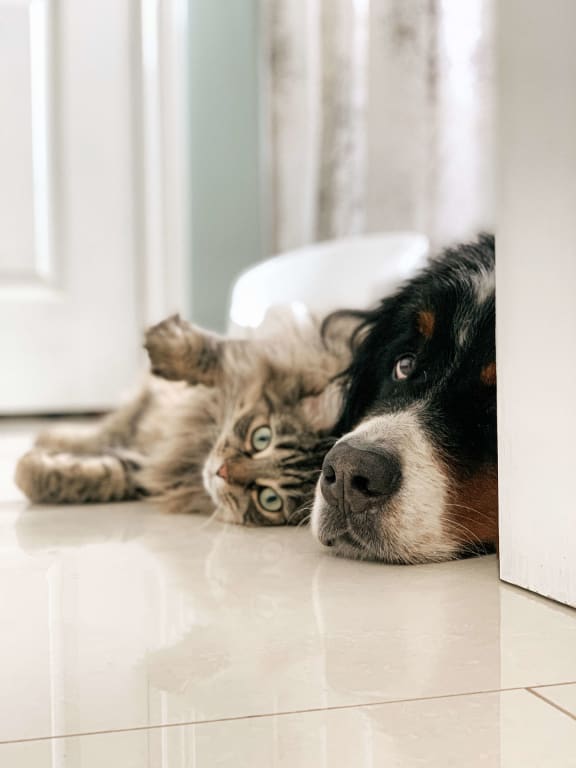 Testimonials
Of my 7 years of living in Longview, I've lived in at least 6 different apartment complexes. Without a doubt Summer Brook is the best! Everything is well kept up and taken care of. The residents are friendly, the maintenance is great and the staff in the office are fantastic. I would definitely recommend to anyone on the fence about living here.

- Resident on Google Reviews
Although I've only lived at Summer Brook for 7 months, I can't imagine living at another apartment complex! I feel extremely safe, and the location is PERFECT. I'm just a few minutes away from everything and everyone in Longview!

- Resident on Google Reviews
London has been an absolute joy to work with!! She listens to every single need, is so patient, if she doesn't know the answer she'll find it and get back with you ASAP. Morgan has helped me before at summer green, and I can't wait to see how this team continues to transform this amazing living space. I am so incredibly thankful for the opportunity to live here. My family and I have been through so much, and this place and the amenities, the fair price, are all an answer to prayer.

- Facebook Review
I cannot say enough wonderful things about Summer Brook! Everyone...and I mean EVERYONE...is so kind and friendly

- Facebook Review
5 Star Review: Just moved in. Very happy with the great customer service and excellent apartment! The office managers are very knowledgeable, helpful and kind. The apartment complex has great amenities and beautiful gardens.

- Google Review
Lived in these apartments for 4 years, everyone there were angels

- Facebook Review
If I could leave more than 5 stars I would. Morgan and London have been the absolute best! They made my move in process amazing and had all my questions answered before I could even ask them. I'm so happy to have people like them in the office, I always leave with a smile! 10/10 recommended moving here you definitely can't get any better than this.

- Facebook Review
5 Star Review: I have lived here for a couple of weeks now and I absolutely love it. All of my neighbors are so friendly, the office staff is super nice and the grounds are kept immaculate. My dog and I appreciate the dog park so much and I feel completely safe here. It's so quiet and peaceful. I had some trouble with my a/c one day and they had it fixed within an hour!

- Google Review